So you've made a decision to start your journey but have no clue how this process works. Let me walk you through the process so you don't have any surprises...

How do I get in touch with you?
You will want to click below to sign up for a free 15 minute phone consultation. This button will take you to my secure client portal where you will insert your contact information and pick from an available time slot. I will then give you a call during the scheduled time.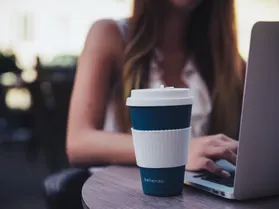 What's involved with the phone consultation?
Before I call you, you will receive a short phone consultation form to be filled out beforehand. It asks simple questions like your preferred schedule and goals for therapy. This will make our call smooth and simple. During the call we will decide if we are a compatible match for therapy based on the answers in that short form and our discussion.
And before the first session?
Once we get you on my schedule I will send you intake forms. These are forms to get your demographic information, confirm policies and procedures, get payment information, and lastly background information. I like to have these filled out beforehand so I don't waste that first hour with you going over policy. I know you're anxious to get started and probably a bit nervous for our first meeting. Having this stuff reviewed on both sides beforehand allows us to avoid that cold interview style first meeting and get right into building a genuine connection.
What happens during our first session?
The first session is our chance to get to know each other and gather background information. First, I will go over any questions with policy. Then I will pull out the intake form you filled out and use that to guide our session, asking questions for elaboration as I see fit. I will also go over my style of counseling so you know exactly what to expect from me. Then we get to go over your goals and expectations because you are the driver of your own therapy. Those goals may change over time, but it serves as a starting point for us.
How often do I have to come?
In the beginning I will want to meet weekly. Therapy works best when we build a good connection. I also imagine by the time you meet me, you've probably got a lot of stuff to unpack. Weekly sessions allow us to gain momentum quickly and set you up for success. Once we gain some traction, we will evaluate together how frequent we will meet.
How long will this process take?
Here's where I give the cliche answer of: it depends. You get out what you put in. I typically work with clients about 6 months to a year, but that is a rough average. Some clients I have seen in and out within 6-8 weeks. Other clients have much more long-term plans. This answer is something we will decide together and re-evaluate every few weeks.
What do you expect from me?
I expect you to show up and participate. Be prepared to work. Be honest and genuine. Be open. And most importantly, trust the process. You are the main driver in your treatment, so therapy works best when you are an active participant. Try my suggestions but also tell me honestly how it went. I promise I got plenty of techniques up my sleeve and am not easily offended, so I appreciate honest feedback in order to give you the best guidance. Know that it will not be an overnight success but you will start to see progress along the way. I got you!